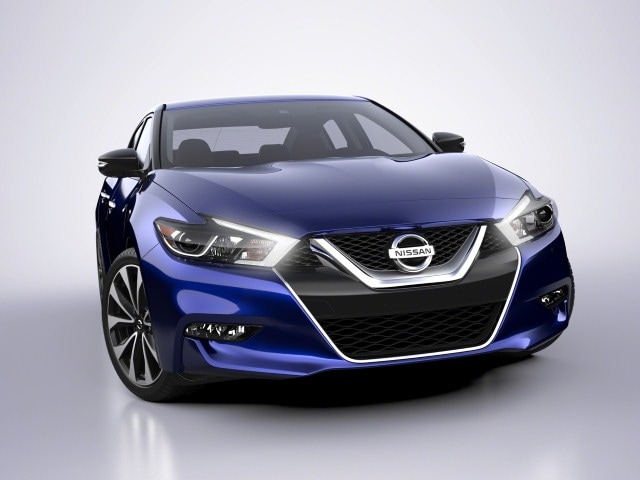 In 1988, Nissan christened their all-new 1989 Maxima as the "Four-Door Sports Car." It was lean, mean and packed a powerful 3.0liter V6 with a five-speed manual available on the SE model. It woke up the entire automotive world. It made everyone in the Valley noticed - and embraced it as one of their own favorite sedans!
Years later, Nissan sent another wake-up call. The Four-Door Sports Car is back! 
The 2016 Nissan Maxima made its debut in the flesh at the New York International Auto Show. After a sneak peek through a Super Bowl commercial, the Maxima was shown as a true descendant of that seminal 1989 model. It now sports a design befitting of its Four-Door Sports Car moniker, a brand-new cabin that is driver focused, as well as providing comfort for five, and a new set of engineering modifications for improved driving dynamics.
The first thing to see on the Maxima is a whole new look for Nissan cars. Up front is the V grille that has been seen on crossovers and trucks. This is the first sedan to sport this new look. The lower, rakish body features curves only reserved for the 370Z and GT-R, yet integrated  The crowning touch is the "floating roof" design, with a unique C-pillar that cuts down to a chromed belt line. The Maxima has always been a distinctive car for Nissan. It will be much more than ever for this new model. 
Step inside one of the most enthusiast-driven interiors in the full-sized car field. The trim has been taken up a notch for a premium, class-above feel. The driver is surrounded by a true cockpit, as inspired by fighter jets. This will enable the driver to give full attention to the job of driving with everything at their fingertips, as well as creating a focused atmosphere for further concentration on the road. Technologies, such as NissanConnect, will be showcased in this new cabin - with seating for five included.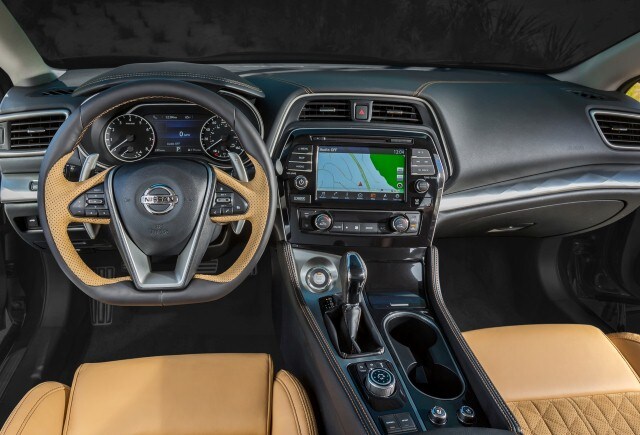 Under the hood may look familiar. However, the VQ35 V6 engine has been retooled with 60% new parts. As a result, this 3.5liter V6 has now 300 horsepower with 261 pound-feet of torque. While power is up, fuel economy has improved. The new powertrain should yield up to 30MPG on the highway. This is a result of an important enhancement on the standard Xtronic continuously variable transmission - the addition of Drive Modes. Selecting between Normal and Sport will not only change the Xtronic transmission's shift points, I will alter throttle response, suspension tuning, steering weight and tune in the Active Sound Management system. 
Driving dynamics have also undergone serious changes in this new Maxima. Though always known to be responsive with excellent handling, the chassis, suspension, steering and braking systems have undergone further tweaking to reclaim the Maxima's status as the Four-Door Sports Car. Active Ride Control is where everything comes into play - by enabling these systems to work better to accomplish optimal handling, ride and response benchmarks. 
When the Maxima arrives this summer, expect five trims each with a level of equipment to choose from. Pricing starts at $32,410, and it comes with standard NissanConnect with navigation, an 8.0-inch touch screen, remote start, RearView Monitor and a whole lot more. New to the 2016 Maxima is an SR model - heralding a new era for the Four-Door Sports Car. It should be the sportiest Maxima since the early 1990s. It adds an Alcantara upholstery and a stiffer suspension tune based on the 370Z.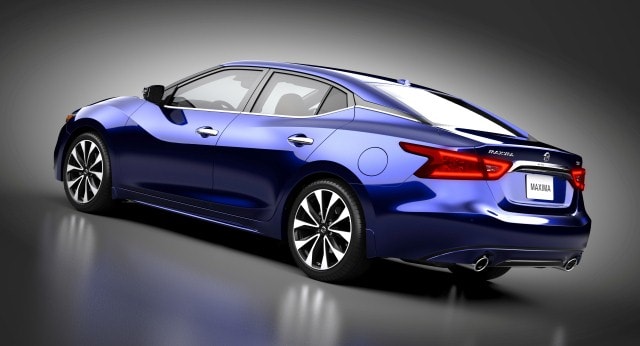 Ken Garff Nissan of Salt Lake City is looking forward to welcoming the 2016 Nissan Maxima to our showroom. To express interest in the new Maxima, please fill out the inquiry form on this page. Let your voices be heard for this exciting new sedan! 
Get ready, Utah! The Four-Door Sports Car is coming back- the 2016 Nissan Maxima!